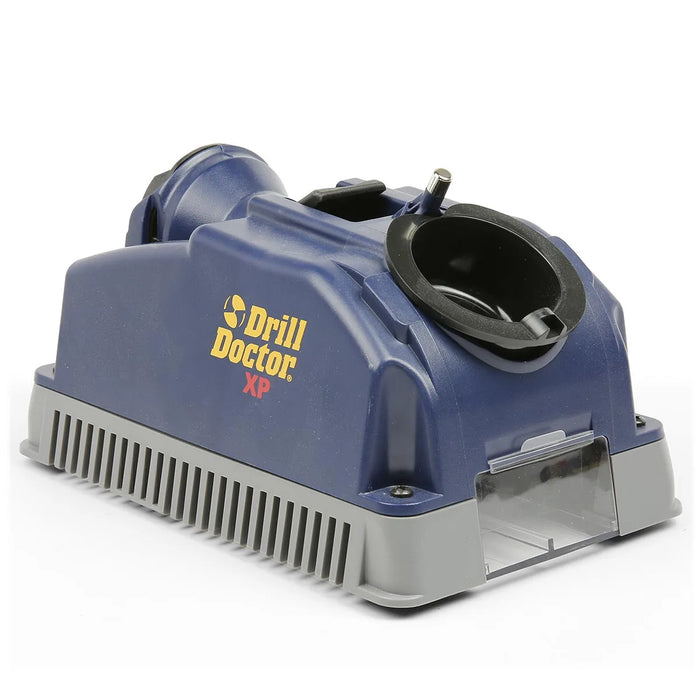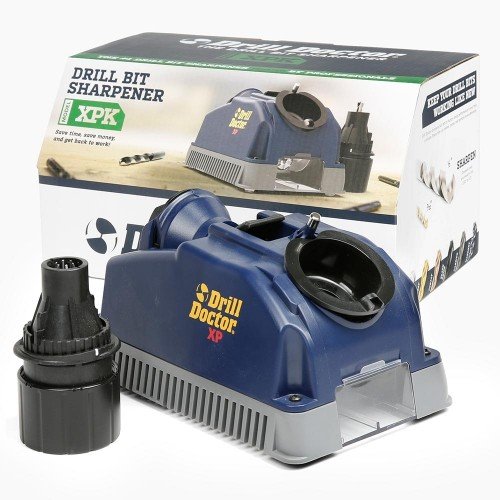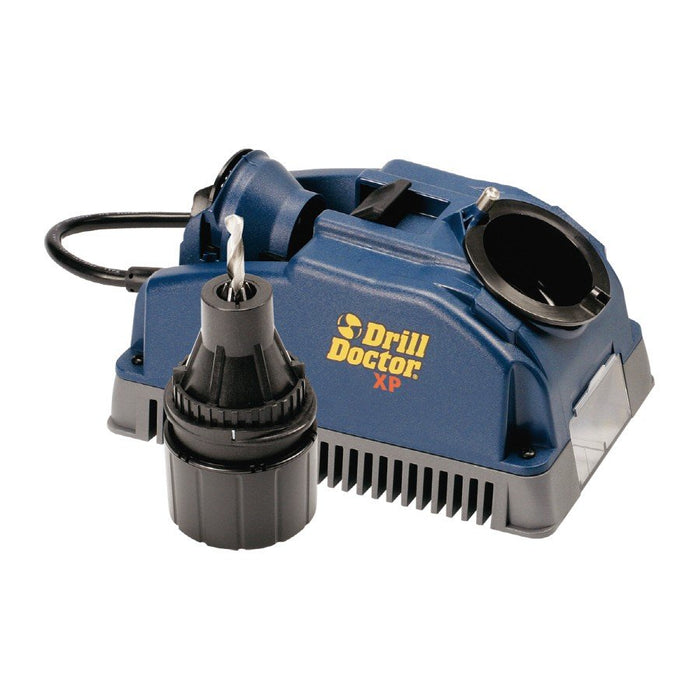 Drill Doctor XP
by Drill Doctor UK
Part number - ITCDDXP
The Drill Doctor XP series adds versatility with an adjustable chisel and relief angles, and the ability to create and sharpen split point bits.
Sharpens standard twist and masonry bits from 3/32" to 1/2" (optional 3/4" chuck available)
Sharpens to a 118-degree point angle
Sharpens Carbide, Cobalt, High-Speed Steel, Black Oxide, TiN-Coated, twist and Masonry bits
Longer chuck jaws hold bits more precisely, and jaw guides eliminate jaw twisting on small bits
Able to create and sharpen split point bits.
"Push to Stop" drill point splitting port: prevents over-splitting the bit point
Permanent magnet motor produces consistent power, regardless of speed or load
Easy to replace diamond sharpening wheel
6 foot power cord
---
WHAT'S IN THE BOX:
XP Drill Bit Sharpener
1/2" chuck (for bits from 3/32" to 1/2")
100 grit diamond sharpening wheel (pre-installed)
Wheel hub wrench (for changing or replacing diamond sharpening wheels)
---
OPTIONAL ACCESSORIES:
---
WARRANTY
A 3-Year Warranty protects every Drill Doctor bit sharpener against defects due to workmanship or design; abrasives excluded. Warranty does not cover industrial or commercial use.